Bike for Sale Only $6,400                         Blue book is $6,800!
2007 1200 cc Sportster with only 17,000 miles . New Brakes and Rotors, New Battery, New Pipes, Great new Black paint job from Attitude Custom Painting in Pinellas Park, plus an on and off Chrome sissy bar, plus Custom Chrome pieces all over the bike, and it's ready for the road! Not only is this a great price, but K & K will do the first two oil changes for FREE when you purchase this bike.
 K & K Custom Cycles, (Welcome to K & K Custom Cycles – Located in Palm Harbor, Florida (kandkcustom.com))  Kyle and Ken Boyle the father and son duo, donated this wonderful bike to Racing for Orphans, LLC..
This bike is offered by Racing for Orphans, LLC a 501 C corporation to be used for the benefit of the kids at the Sheriffs Youth Ranch for Christmas. If you do not know about this great program stop by our tent at Quaker Steak and Lube and hear the whole story or visit our website at www.racingfororphans.com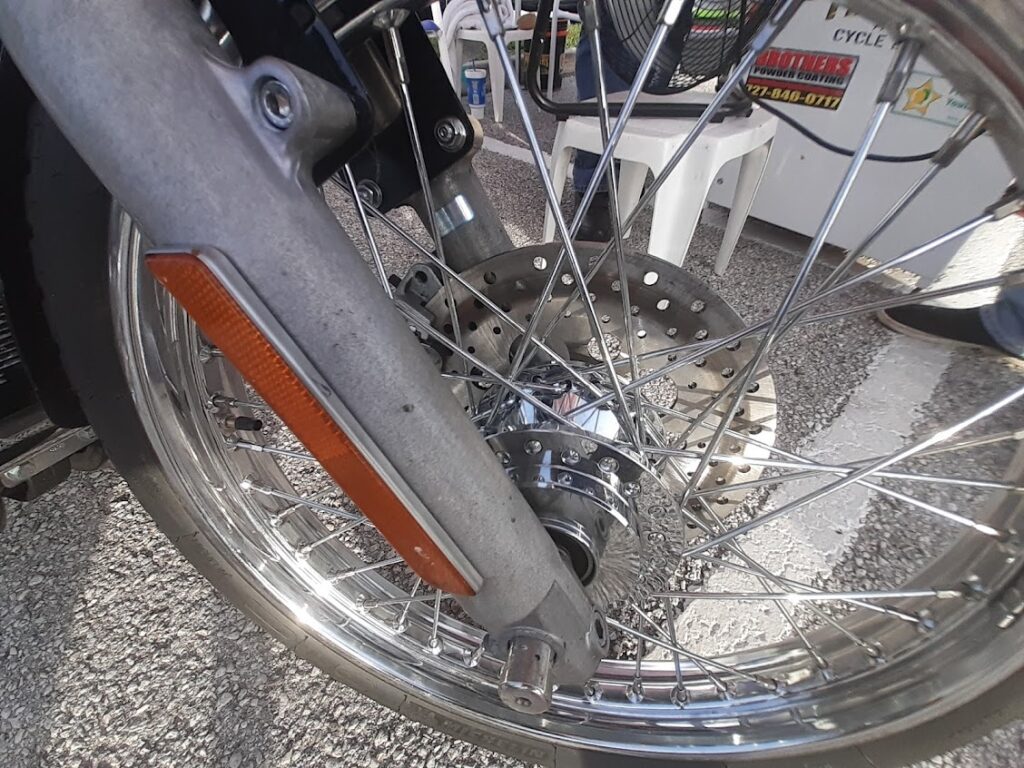 See the Bike at Quaker State and Lube any Wednesday night at our booth!